What you need to Know to Build Your Website Landing Page
Your Website Landing page has a very simple job to do for you on  your website.  Its main purpose is to get your prospects, customers, or clients to take a specific action.   Just as the other pages on your website have a specific job to perform, your website landing page is highly specialized.   Its sole job is to convince your prospects, clients, and customers with strong textual copy that they should click, call, or buy something from you.   


You decide what action that should be.  You might want website visitors to click to another page with more detailed information; click to download a flyer, pamphlet, or e-book;  make a purchase; join your mailing list; or call your business. 
Creating your website landing page has 4 simple rules to spur your website visitors to action.
Keeping it short and to the point without a lot of extra filler.  You can make a strong connection with your  potential customers and clients by speaking to them with the same words they use conversationally in simple understandable language.
Top 4 Tips  to Creating Your Website Landing Page
Professional imagery related to your message.

Create clean, clear, crisp, copy in short simple to understand language.

Appeal to the emotional needs your product or service can fill for your prospects, clients, or customers. 

Always include one and only one call to action.
Website Landing Page: Professional images
You have heard countless people make the statement; "A picture speaks a thousand words."  Professional imagery that paints a vivid picture of the one specific purpose of your landing page is a must. 
There are many resources on the web where you can find or purchase professional images with rights for re-use in your website projects.   If you are selling a specific product, your image searching task is simplified as the product image alone will work well on a Landing Page with the primary job of selling that product.  But if you are looking to build your mailing list by enticing prospective clients and customers with a download you will  need to dive deeper to select the right image.  We like to search for these websites for images by concept or emotion we are trying to convey. Professional imagery will set you apart from others who haphazardly select images for their pages.  
Website Landing Page: Short, Clear, Crisp Copy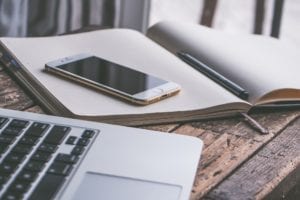 If you have read our past articles, this next statement will be very familiar to you.  Write, Edit, Re-write, with an extremely critical eye.  All the great thoughts in your head need to be positioned and framed in the eye of your customer.
After you write your copy, put your customer, client or prospect hat on.  Ask yourself if you were that client would you be able to understand the key concept or ask for the landing page you are creating? 
This is tough to put aside all you know about what you are doing and to look at it from the eyes of someone who has no understanding of what you are offering. Is the ask clear?  What action are you looking for the website landing page visitors to take?  Does the copy make a strong case for them to take this action (call-to-action or CTA)?  Does the copy support the message without overloading them with text?  Will they be intrigued enough to continue to read or will they be turned off and click away?
The best results come from putting aside your copy for a day or even a week. Then return to it and take a look at what you have written with fresh eyes.  Then later-rinse-repeat with your write, edit, re-write cycle.  
Website Landing Page: Create Emotional Appeal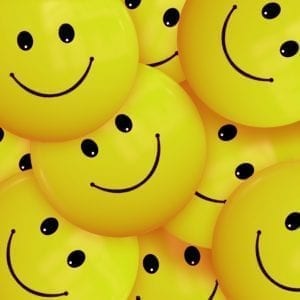 There is one concept that is universally true.  For the most part, people make decisions based upon their emotions and then use logic and rational reason to support their choices.  Evolutionally, we are hard wired this way from way back to our ancestors. 
This is extremely important to understand this when crafting your copy so that you don't overload prospective clients, customers, and prospects with features and benefits. 
The emotional aspects of your products and services get highlighted in the minds of your website landing page visitors when you can link the features and benefits of your products or services to an emotional hotspot for them. 
This emotional hotspot could be how your product or service will help them do something better in their daily lives and solve a really big pain point or ease a significant burden for them. 
Solving these  emotional types of needs for your website landing page visitors usually means they can save time or money.  It creates an emotional win and sets the stage for your product or service to be THE SOLUTION for them.    
Website Landing Page:  One and Only One Call-To-Action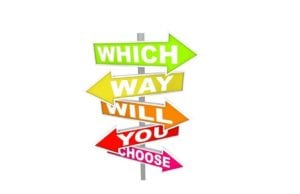 It is proven that more choice is more confusing.  Options are great, but must be presented in the way that helps prospective clients and customers make decisions.  
This is why a single call-to-action is the best practice for a an effective website landing page. 
If you draw upon your own experience with making choices, can you remember what happened when you were presented with too many options?  Our guess is that you became unable to decide at that moment.  This may even have caused you to go away and either abandon making a decision or do more research.  
The key to a great website landing page is to captivate the interest of your prospective client or customer and inspire them to take action now.  Help them to understand the decision that you want them to make with a single call to action.  If you have multiple paths they could take when selecting your product, consider creating multiple single focused website landing pages to help them take each action you desire on you sales journey.