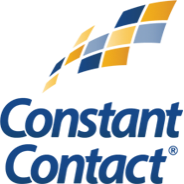 Constant Contact is company committed to small businesses.  With roots going back to 1995, Constant Contact has become synonymous with email marketing.
The Company provides email marketing tools which help you to grow you business.  It is an all in one marketing solution which even allows you to post to your social media accounts and conduct online surveys.
When a business signs up for Constant Contact, it gains access to a wide variety of email marketing campaign templates which can be integrated with social media venues such as Facebook and Twitter, depending upon the plan selected.
The mission statement of Constant Contact is "to empower small businesses and nonprofits to grow customer relationships and succeed."
The BizPal Company, LLC is a Certified Const
ant Contact Solution Provider and can provide training on and creation and execution of all types of digital marketing campaigns.  
These services include:
Facebook Like Campaigns

Email

Marketing Campaigns

Newsletter Campaigns

Collecting Events and Registration Campaigns

Survey Campaigns

Automated Response Campaigns

Connect Facebook Join my List Button to Constant Contact Mail Lists

Sign-up Tool Buttons for your web site

Coupon Special Offer Campaigns

Text to Sign-Up Setup