In this video, we will talk about the top 4 website builder tips you must know before you sit down to put your fingers to create your website! We'll even go as far as saying you should do take these into account before you even buy any website products or services.
---
Our Affiliations and Memberships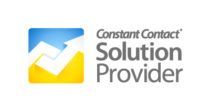 Tip # 1: Understand Your Website Design Preferences
This is a critical step to do before you buy or build anything! You do this to become aware of what your style is. So that when you sit down to create your website you can focus and not be distracted by unlimited design choices. Because too many choices can stall the best of efforts. Therefore, narrowing down to the bare essentials that you like and want can be a life saver when you are creating your website.
Tip # 2: Understand Your Customer's Needs
Your central focus is your customer or prospective customer. Without them, you won't thrive. You want your messaging to hit home with them because you want them to stay on your website to learn about all the great things your products and services can do for them. Therefore, you can see why knowing their hopes, dreams, and desires will help you connect with them on your website.
Tip # 3: Understand Your Goals for Your Website
By beginning with your goals, you can then create pages of content that help you to show your customer how to take the next steps with your business. You may want your customer to call you, visit your business, buy online, or download a brochure. There are many more possible goals. Writing down your goals helps you to clarify what pages you will need to create for your website.
Tip # 4: Create a Plan for Building Your Website
Before you put your fingers to the keyboard to create, you need a plan. Your plan will save you hours of frustration and re-work because you will know what you need to create. Taking the time to work through a plan identifies everything you need to have in place from messaging to the images and text. Click here to find out more about what to include in your website planning process. With a plan you won't be distracted or confused and will be able to work through building your website faster!
Our 4 Must Know Website Tips Conclusion
We have covered 4 Key Tips for Website Builders. Understanding your website design preferences, understanding your customers needs, understanding your goals for your website, and creating a plan for your website. We have briefly touched on how your messaging needs to be geared to your customers.
We have also talked a little bit about how identifying your goals can show you what web pages you will need to create. Putting all these tips together into a website plan will help you get online faster and easier. You can read more website how to articles by navigating to the "blog" menu item on this website.
Check back again for more website how-to's.
Why Choose The BizPal Company, LLC
We have spent over 36,260 hours working with clients of all shapes and sizes!
We understand what it feels like to be a small business owner trying to navigate everything that needs to be done to get your business off the ground.
Our goal is to make building your website as easy and affordable as possible!
Our website products offer 24/7 support after your purchase. Giving you the peace of mind to get help when you need it most!
You can trust The BizPal Company, LLC to provide you with the tools you need get your website and website marketing online!