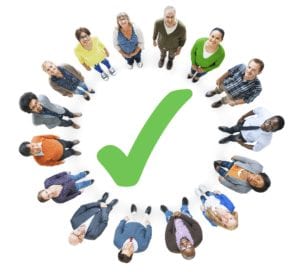 We at The BizPal Company, LLC have spent over 36,260 hours working with clients of all shapes and sizes. We understand what it feels like to be a small business owner trying to navigate everything that needs to be done to get your business off the ground, especially when it comes to creating a website and marketing your products and services to prospective clients and customers!
​​​​​​​
Our goal is to make building your website, email marketing, website marketing, and marketing automation as easy and affordable as possible.
We learned that many clients like you would be willing to take the Do It Yourself (DIY) path but become overwhelmed with all the unfamiliar choices that must be made when first setting up your website, your website marketing, your email marketing, or your landing pages and associated automated email marketing campaigns.
We can save you hours of frustration and help you get down to the most important steps you need to take to establish your online presence. We offer the best tools on the market to help you get started.
Here is a sampling of what we can offer your small business:
DIY Website Builder Tools
DIY Marketing Tools
DIY Marketing Automation Tools
Built for you Websites
Built for you Marketing, both email and automation
Built for you Landing Pages
Virtual Consulting Services
We know you would much rather feel fantastic and proud of your professional do it yourself website and marketing projects. And you are probably not feeling this way while you are spending your time shuffling through all the confusing options and comparing website and marketing solution options.
The BizPal Company can help you make your website project successful. We'll be here when you are ready to trade in frustrating, frantic website and marketing tool searches for fabulous finished results.
​​​​​​​​​​​​​​
Sincerely,
Becky, Founder of The BizPal Company, LLC

P.S. Please email us at [email protected] if you should have any questions!