What you Need to Know to Create Your Website About Us Page
Your Website About Us page is one of the top viewed website pages on your site.   On the web, the about us page is how potential clients get to know about you, your business, and your products and services.  When a prospective customer visits your website and clicks on your About Us page, they want to find out these three key pieces of information.
Seems simple enough but when you are faced with the blank page in front of you, just what to say might not be clear to you. We have 4 tips to help you jump start your writing.
Keeping it short and to the point without a lot of extra filler.  You can make a strong connection with your  potential customers and clients by speaking to them with the same words they use conversationally in simple understandable language.
Top 4 Tips  to Creating Your About Us Page
Tell Prospective Customers About Your Company's Mission and Vision

Make a high level statement about the products and service you offer

Tell a short story about your business and how you came into existence and why you do the things you do

Write, Edit, Re-write, with an extremely critical eye
Website About Us Page: Defining your Mission and Vision
Make a bold statement about the way you see your company's future; its what you wish your organization would be when it grows up.
Your Mission statement is more directed towards the now and provide a purpose to help unify the work you focus on.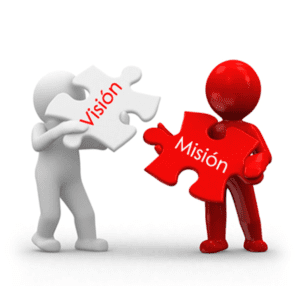 It is very common to confuse these terms but their distinct purpose is really clear as you will see in a couple of our favorite examples:
Company: Google
Vision: To provide access to the world's information in one click.
Mission:  To organize the world's information and make it universally accessible and useful.
Company: TED
Mission: Spread ideas.
Vision: We believe passionately in the power of ideas to change attitudes, lives and, ultimately, the world.
Website About Us Page: What Can you do for your Customers or Clients
What you can offer  your customers and clients?  This is more than just a laundry list of what you have to offer in the form of products or services.  It is a statement of what you do, who you do it for, and how you deliver value in the form of your products and services to your prospective customers and client.
Here is where you want to WOW them by carefully considering your answers to the following questions:
For whom are we creating value?
Who are our most important customers?
What pain or gain are we solving for them?
Take a look at this example from the Munchery Weekly Prepared Foods to get an idea of how they created a simple message for a wide variety of offerings.
Website About Us Page:  A Short Story About your Business
Include a short background statement on how your started out and came to be where you are today.  Tell them about the value your products and services will bring to their lives.
Tell them why your the right company or person for the job.  This is a very short story that highlights the relevant experience you and your organization have in order to showcase yourselves as the the perfect company to meet the needs of your potential clients and customers.
Although it is a little on the long side, The Honest Tea Company has done a great job of telling their story and showcasing a complex  product mix as an image.  All in all it is an effective way to position their mission and vision with a compelling story.  They have even summed up their journey into  a single headline:  We Were Thirsty!
Website About Us Page:  Later-Rinse-Repeat
Editing your work can be hard.  Not only is it time consuming, but it forces you to take a look at your work from the eyes of your reader. Or at least this should be your focus.  Your writing is not for you but for your customers.  The best path is to write, edit, and re-write liberally.  Using an extremely critical eye make every word prove itself.  If the word doesn't add value, edit it out or find a more meaningful word to convey your message.
Think of your writing on this page as if it were a very important business meeting.  Every word matters you are trying to craft customer's perception of your identity within their mind to shape your customer's buying decisions  and help you stand out in a crowded marketplace.