The BizPal Products and Services Account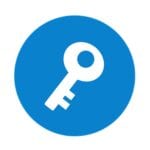 You will need to create login so that you will be able to manage your account. If you are purchasing our Website Builder Tool, this is how you will be able to access the tool to create your website.
Your login to your BizPal Account is created at our third party provider's website. You will note that the url contains the padlock and the text secureserver within the link. This will provide single sign-on access to all the website products and services you have purchased through us.
Account Setup and Login Links
To read more about the Website Builder and how it can help you quickly and painlessly create your website, click here for detailed product and purchase information.