How to Decide Whether to Build or Buy Your Website
Here are the top 4 questions to ask and evaluate when you are considering buying a website tool.
1.) Do you have a high tolerance to learn technical skills of more complicated software packages?
2.) Does your timeline for getting online allow you to take a longer time to learn and ultimately build your website?
3.) Will you be able to develop an eye for designing your pages from scratch?
4.) Are you planning to have a lot of integrations with third party providers that may require customized computer software elements?
Watch a Video with a Discussion About These Questions
Learn More About Building Your Own Website
Learn more about the 8 easy steps to website planning. If you are thinking about creating your own website, this article is for you. You will get an in depth overview of what the big website tool makers don't tell you about making your own website.
You can read this article online with this link, or scroll down and have it sent to your inbox by filling out the form on this page.
This article is part of our website DIY know-how series. It will outline the website planning steps you need to take to get online in the easiest and most stress-free way possible. Our website planning process uses 8 easy steps to help you, the small businesses owner, with planning your site. It is the same process and website planning method we use when create our custom-built websites for our clients.
Our Affiliations and Memberships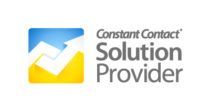 Why Choose The BizPal Company, LLC
We have spent over 36,260 hours working with clients of all shapes and sizes!
We understand what it feels like to be a small business owner trying to navigate everything that needs to be done to get your business off the ground.
Our goal is to make building your website as easy and affordable as possible!
Our website products offer 24/7 support after your purchase. Giving you the peace of mind to get help when you need it most!
You can trust The BizPal Company, LLC to provide you with the tools you need get your website and website marketing online!