Are Your Social Media Campaigns Missing the Mark?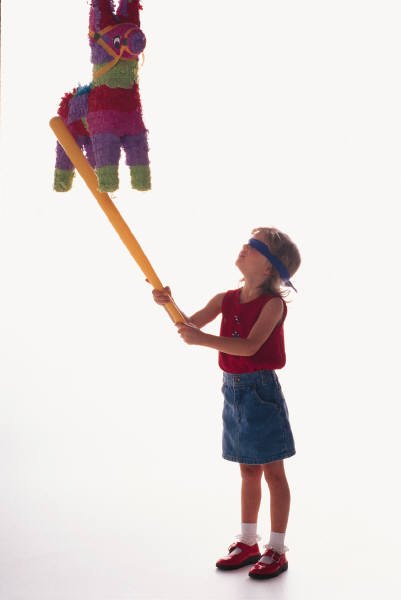 Author:  Becky Bruso
You may find yourself wondering if you are doing too much or too little with your social media efforts.  
Perhaps you started off strong after reading an article, watching an expert opinion video, or attending a seminar.
You then, became the mad hatter of posting: all channels (Facebook, Twitter, Pinterest, LinkedIn, and more) and random topics were fair game: from babies to puppies and everything in between.  
Chances are this activity didn't yield much social proof (likes, shares, comments ).
It is likely that over a period of 2 weeks to a month, your enthusiasm and efforts fell off. You probably concluded social media doesn't work for a business like mine.
This blind swinging approach has three glaring problems.  Your social media efforts were not consistent, clear, or connected!   All three of these work together to make an impact in social media.
Social media seems so casual as it is constantly nearby at our fingertips or in our pockets with our smart phones.  This familiarity doesn't mean it should be taken lightly when we begin to use it for our businesses.  Any good social media effort or campaign must begin with the end in mind.  
To begin with the end in mind means we must also start with a well crafted plan for social media posts which matter to our customers and followers. 
Has Digital and Social Really Changed How We Market?
We are now marketing and engaging not only our own audience or crowd, but an audience of audiences! 
This is awesome news as ultimately this type of connection, when done properly, can reap a higher ROI (Return on Investment) over time.  Turns out there are some specific actions we, as business owners, can take to hit the mark with our Social Media Campaigns.  
Super Bowl versus Super Smart
A Super Bowl Ad probably costs way too much for majority of businesses.  This sort of promotion takes lots of cash and requires a repeat investment of new cash again and again.  Compare this to growing and nurturing your own list of customers to whom you do email marketing. Once you have your email list, you own it.  Unlike traditional advertising where you must pay to access the audience, time and time again!
You already matter immensely to your customers which means you have their ear when your well crafted marketing messages hit their inbox or social news feeds. They will be more likely to open your email and take action or like, share, and comment on your posts.  This is the key to your digital marketing success!
Sure, beginning on the trail of an email marketing campaign may take a lot of elbow grease at the start without the big bump in sales a Super Bowl ad might have.  However, once you have your customers on board, experts (Eloqua, Kapost) say that over the course of a six month time period your return on investment will be significantly higher than that of the typical paid advertising media.  And who doesn't want a higher ROI?  I'm in on that for sure!
To reap a higher ROI, businesses must market to an audience of audiences. Likes, shares, and comments are the new currency to buy you social media success.
Your part in the social and digital world is to be consistent, clever, and connected with your messaging and content!
What do I mean by being Consistent , Clever, Connected?
Connected means you know what matters to your specific audience. To find out what really matters, you must become intimately aware of all their heartfelt wants, needs, likes, and dislikes.  You must become emotionally connected to your audience before you can effectively engage them virtually on social media channels.
Many great organizations map out the key traits of each of their customer groups and name each of them just like they would their children.  With this tactic, they can take a step back and look at all their media and be able to ask the question "How would fill in your customer's name feel about …. " whatever it is they are proposing to say or share.
Once you actually begin to think like your customers, you are free to be more clever in your approaches to finding or creating social media materials.  Weaving your message through imagery, e-books, free checklists, blogs, tweets, and videos are just a few of the types of information you can consider.
It is a mind shift which will free you to see all sorts of possibilities to share information with your customers, whether it be curated or original.  And Facebook, Twitter, Pinterest, LinkedIn, and any of the other social media platforms are all geared to sharing the best of the best of each piece of information you find with those you know.  By selectively creating topic areas to post about, you will be curating information for you customers on topics of interest to them.  Allowing you to showcase you and your business as an authority on the topic.
Spending the time to map out in advance the plan for your social media content lets you present a unified set of posts geared to moving your customers to interact with you.  On each of your social media channels you then can leverage the best content you find there and bring it to your customers.  It might seem overwhelming at first blush but the great news is you can start from where you are and build from there.  
Once you get going you will see many new opportunities at each corner for adding media to your plan.  Keep a notepad handy to jot down ideas as they come to you.  Remember to pull out these notes when you sit down to do your editorial calendar.  You will emerge with a series of well crafted messages and a plan!  Your plan will cover multiple social media channels at pre-set intervals.  The final plan will support your business activities and goals.
It is not just any action, but right action which is consistent and clever and matters intensely to you customers, clients, or affinity groups (here's the connected part).  Most business owners find themselves time starved and the best of intentions to tackle a new project often fall wayside to the problem-du-jour.
With a firm plan, you can build content that is cleverly connected to your clients and your business goals.  This makes is easier for you to work your plan every day.  Mapping out the content on an editorial calendar will help you get the consistency to go the course and make it happen.  
I can help you set up or clarify your social media goals and turn them into an action plan to move it forward.  Whether you need help to simply setup a plan or you are looking for someone to do the work for you from start to finish, I will work with you to chart the course and make it happen! 
Tyrona "Ty" Heath
,
John McDougall
,
Tanya Alvarez
,
@
NitiFromBoston
and DJ,
Taelea Naomi  
at the @WomenGoDigital Seminar! It was an awesome and inspiring event where experts shared their collective knowledge!

 See more about the event at Twitter #womengodigital