Logging into your WordPress Back End Site
There are two sides to every website, the front-end which is the location visible to the outside world, and the back-end. The back-end is the workhorse and can be likened to the back room of your store or back office. It is that area where you do all your work and don't necessarily want to make it public.
In this post, we will explore how to find and bookmark the login link for your WordPress website.   This post will follow my practice of providing you with both written and visual instructions.  
When I work with clients, a lot people have been given access to the back-end of their WordPress websites, but either don't recall how to get back to it or even what to do when there.
This post will address the How to get back into it. You will want to create a bookmark for yourself once you find it so that you can always go back to it with ease.
Demonstration of How to Log Into the Back-end of your WordPress Website
Don't forget to bookmark the link in your browser!!
How to Log Into the Back-end of your WordPress Website
If you have a WordPress Website, the way to log into the back-end is pretty much the same across the board for you to be able to get access to change or add to your website.
Go to the home page for your website.  In the top browser bar where you see your domain name, type in wp-admin and then hit enter.  Please note that your installation may not say WordPress, but there is not a need to be concerned if this is so.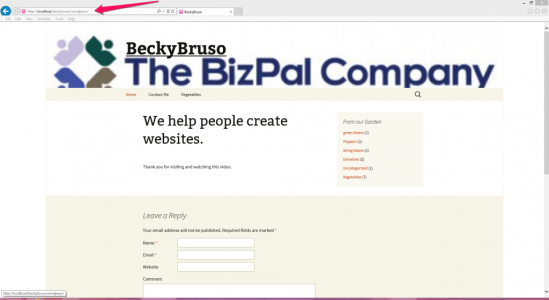 Be sure that the web address (URL) already displays the "/" at the very end of the address.If this wording is confusing, read on for an example and visual of this.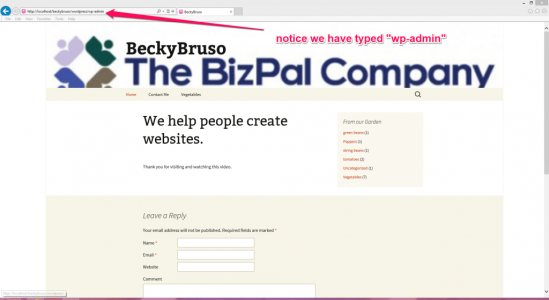 There is not a need to change any of the information that is already displayed in the browser URL address.  The browser URL address refers to the http:// something.com area which is displayed.   So, if your website's name were "Something", what the entry would look like after typing in the wp-admin, would be http://something.com/wp-admin or it could also be http://www.something.com/wp-admin
This should get you to the log on screen for your WordPress website.  Email addresses are used to set up users within WordPress.  Each email address may  only be associated with one user id.  Your username would have been setup by you or your developer when the website was being built.   If you have forgotten your password, it can easily be reset.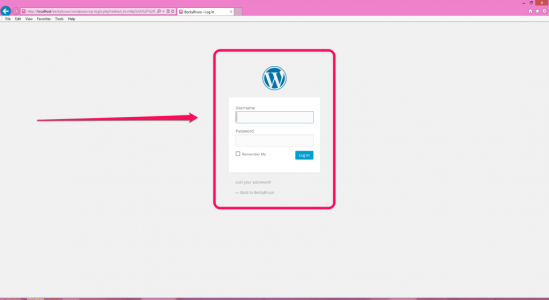 Once you are at the WordPress Log on screen, I would suggest bookmarking it in your browser so you may easily find it in the future.
How to Reset your WordPress Password
Once you are on the screen which prompts you to log into you WordPress website, you will note that just below the box which requests your login information, there is a very tiny link below which says "Lost your password?"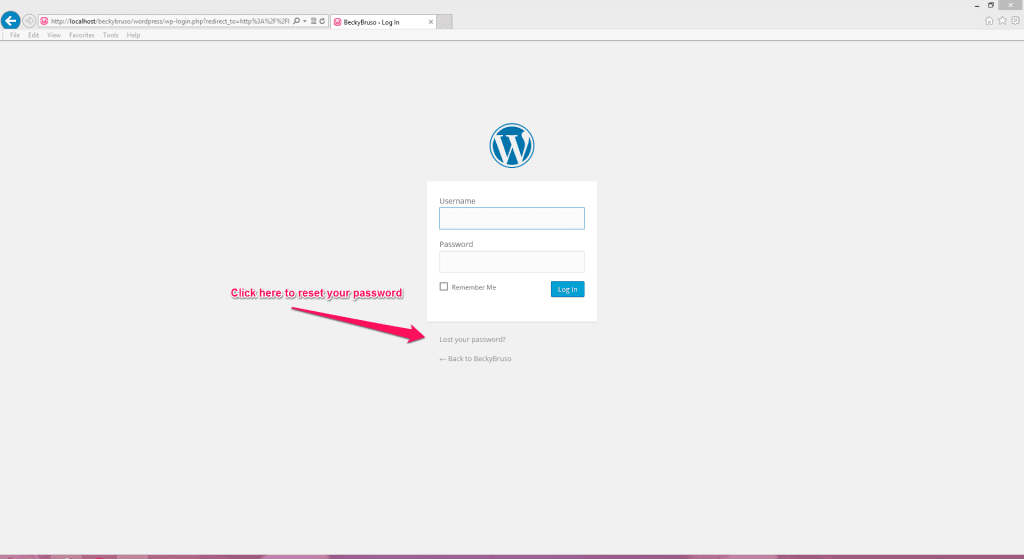 Simply click on this link to reset your password.   You will need to have the email address which was setup for you to access your website.    A re-set link will be emailed to you to start the password reset process.  
What can go wrong with a WordPress Password Reset Request?
Perhaps you don't have the email which you or your developer setup your WordPress website with. In this case, you will need to contact your hosting provider to assist you. Chances are you can enter your WordPress website's backend through the hosting provider's account interface screens.