WordPress for the Non-Technical Business owner and Professional, Author, Blogger and Hobbyist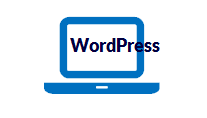 WordPress started out as a Web Publishing Platform and it has been around since 2003. I think it is one of the best examples of a free Open Source software community. It has grown to be more than a blogging tool and fully featured websites, storefront, and more can now be built with WordPress.  
---
What does that mean if you are not of the tech world?
Open source means that anyone can find out how it works and contribute to it. Simply put, there is a community of people who contribute to making WordPress hum, and share their methods, with everyone. Equal access means more power at your finger tips.  In the tech world, we would call WordPress a Platform.  This is nothing more than a fancy name for a software tool that allow you to do a specific job or task.  
---
You Can Become a WordPress Expert
In the early days of the software industry, all this sort of information would be top secret and this would mean that you would need to hire an expert of a particular software background to do anything at all. Open source means you and I and the experts all have equal access to use the powerful tools in WordPress.
Of course it has had many improvements over the course of the years, but there are a few key features which are very impressive within this platform. WordPress is combination of technical features with a MySql database, PHP, and HTML which allow you to easily setup a website and add basic functionality quickly.  You don't need a programmer to put it together as these features work together with drag and drop ease.  
The Open Source components are contributed to the WordPress community with no cost to you, for the most part. Some carry a fee, but the are a great deal of highly rated plugins and widgets which are totally free for you to use.
---
WordPress Themes Free you from Hiring out Web Designers

 
There are preset formats, called themes, which allow you to pick the look and feel of your website. There are software components called widgets and plugins which add bells and whistles to the way your site operates. All these features are available to you to choose from. And, they mean you don't have to hire a web designer or programmer to make them work.  
---
WordPress is used by Millions of Websites Everyday
There are hundreds of people all over the world working on the Open source which makes up WordPress. The software tools they contribute are rated by the entire community. This gives you the peace of mind knowing that when you do your due diligence prior to downloading a theme, widget, or plugin that millions of others have found value in using this very same software component.
Rest assured that WordPress is used by millions of sites and tens of millions of people everyday. To the lay person, the volume of information out there on WordPress can leave one wondering where to begin.
---
How to Begin with WordPress
If you don't know where to begin with WordPress, this is where I step in. I can be your WordPress tour guide and lead you through my website boot camp to allow you to build out a basic website which you can build on. The workshop only requires a small investment of your time and an affordable workshop fee. Check it out now!