Creative Commons Image License Reference
No matter what image resource you have chosen, it is always advisable to understand the usage rights.  In some cases, even if the image is free to use, you might need to attribute the creator publicly.  The creator of the image sets the re usage rights they wish to allow for each image.
You may encounter images with Wikipedia re-use classifications.  Check out Wikimedia.org for more detailed information on these usages.    The image below gives a summary of the Wikimedia licensing symbols, abbreviations, and usage allowances.    Typically, those noted with Zero Public Domain are free for reuse as the creator has given them up to what is termed the Public domain.    The "Public Domain" simply means that the image is in the state of belonging or being available to the public as a whole, and therefore not subject to copyright.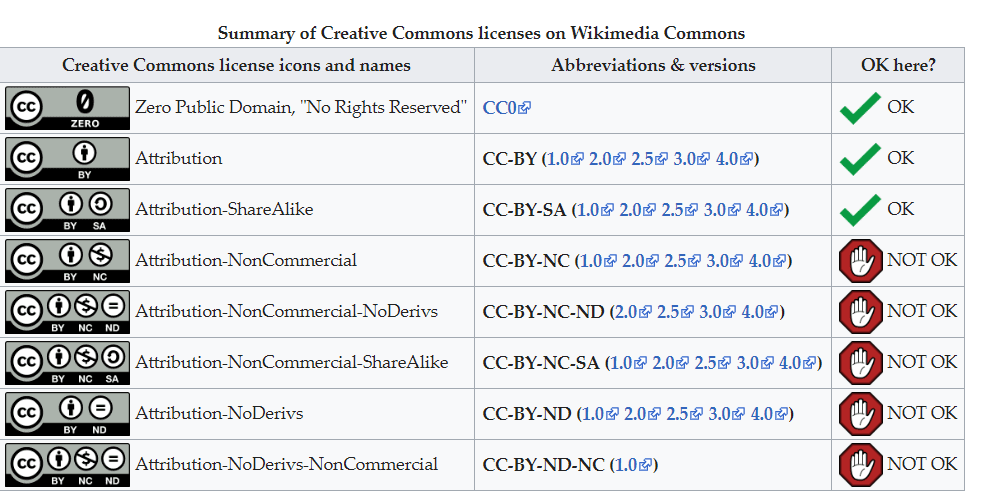 Creative Commons licenses image Sourced from https://commons.wikimedia.org/wiki/Commons:Licensing
Are you interested in creating your own website? 
We offer a wide variety of DIY Website Builder Plans.