3 Tips on How to Find and Select Website Images to Impress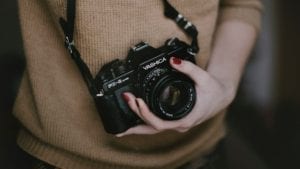 Finding the right website images to match your concept and selecting the best one can be a time consuming challenge. You can while away a good chunk of time as you search for, evaluate image concept fit, and make the final image selections for your website.
The images you select are extremely important to use to convey the concept you want to get across. Unless you have your own professional photos, you will face the demanding task of searching for and picking the best images for your website. You can click on the tips listed here to find out more on each topic.
Tip # 1. Always select images with quality in mind
Tip # 2. Know the usage rights of the images you select
Tip #3. Optimize images for website pages
Bonus: We Share Our Favorite Image Sources
Finding the right website image to quickly communicate what your concept is all about can be a challenge for many reasons. You may find yourself sifting through images for hours trying to find the best image for your topic. Once you find the right image, you must make sure that is legally okay for you to use the image. Not every image you find on the web can be placed into your articles freely. Most works are considered intellectual property and are subject to restrictions placed for their usage. There are copyright restrictions to usage of other individual's intellectual property. Images as found on the web are not an exception to this rule.
Besides the concept and legal considerations, there are some technical must do's to put in place before you publish. Explore these tips in more detail by clicking on each topic listed. Once you have taken a look at each of these tips, you will be ready to look for your images. Click here to see our favorite image sources..
Choose your images carefully keeping in mind that a picture is worth a thousand words. Professional images make your company look polished and help position you as an expert.
Are you interested in creating your own website?
We offer a wide variety of DIY Website Builder Plans.