Let Your Website Help Customers Reach You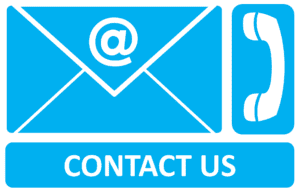 Today, our website DIY know how series will talk about making sure that your important company information is up to date on your website.   The importance of publishing accurate company information is fairly obvious.
Update to date contact information ensures customers can reach you.   It is closely related to last week's topic.  Keeping this important information up to date lets your website help with the job of selling your products and services.  You might recall that studies show about 97% of people search online before buying!    When they find that your product or service meets their needs and they want to learn more, be sure your customers know how to reach you easily.
Is your key company information such as  who to contact, your primary contact address, contact phone numbers, or key email address out of date or otherwise incorrect?
Support your Brand Image  
Out of date phone numbers, email addresses, and contact information detract from the positive image and could very well make you lose a potential client or customer.
Make it Easy for Prospective Customers to Locate Contact Information
Keep key contact information details  easy to find on your website.  A great place to locate this information is on your footer.  The footer should be consistent across all your website pages.
Another great place to locate this information is on your sidebars and as part of your About Us Page.  Don't worry about repeating important information like this in a few strategic locations on your website.  It is better to think in terms of how your website visitors might like to easily find this information when they are on your website rather than be bothered with having it repeated in key locations. 
If they have decided to read your About Us Page, make it apparent for them to find the information they need to contact you.  Don't be concerned that it is repeated on your Footer.  The Footer will serve as the anchor spot for your contact information no matter where your website visitors may be viewing in the body of the page.
Contact Information as a Virtual Business Card
Statistics tell us that over 80% of people looking for a product or service will Google it on the web before taking action.  Some sources go as far as saying 97%  of potential buyers will search before buying.  When they do this searching, they are taking part in what is known as the information gathering phase of buying a product.  This a pre-buying activity that buyers engage in when they are trying to evaluate their purchasing options.  
This is the only interaction  you have with this prospective customer in they early phase of the buyer's journey. You have the opportunity to influence anonymous buyers that your products or service fits their needs.  When someone Google's to find products or services like yours, they will find the information you have posted on your website' and may want to reach out to you using the contact information you have posted.  Not only do these pages act as silent salespeople to help prospective customers learn about what you are offering but they also give customers information about how to reach you.  
If your company contact information is not easy to find or not accurate, you are missing an opportunity to be considered as the solution to the buying needs of these approximately 97% of these Googler's.  
Use our website DIY know how series to help you build and manage your own website effectively!  Watch for the next in this series.
Are you interested in creating your own website? 
We offer a wide variety of DIY Website Builder Plans.